When most people think of a dumpster, they imagine a large, unsightly container that takes up space in their driveway or alley.
However, dumpsters can actually be incredibly beneficial in a number of different ways. In this blog post, we'll explore 5 surprising benefits of having a dumpster on your property.
Streamlining home renovations
Whether you're tackling a major home renovation or just doing some spring cleaning, having a dumpster on hand can make a huge difference. Rather than having to make countless trips to the local dump or recycling center, you can simply toss your debris and waste materials in the dumpster. This not only saves time but also makes the cleanup process much easier and more efficient.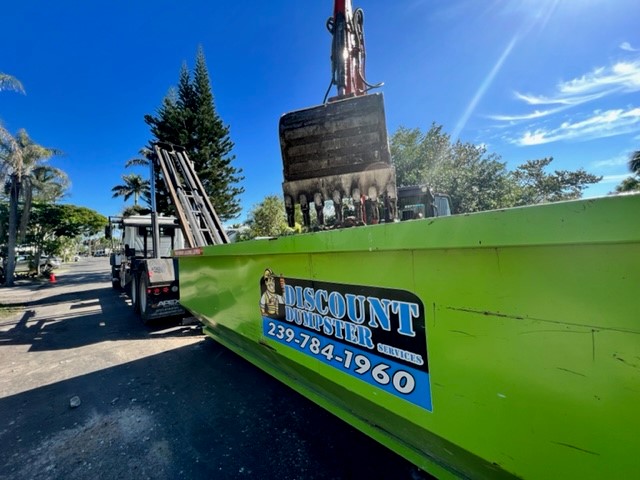 Keeping your work site safe:
For construction or remodeling sites, having a dumpster on location can help prevent accidents and injuries. By encouraging workers to dispose of waste and debris in a designated area, you minimize the risk of tripping hazards, sharp objects, and other safety hazards. Plus, proper disposal practices keep your work site clean and neat, which can promote better morale and productivity.

Maximizing landscaping efforts:
Whether you're a professional landscaper or you simply enjoy gardening as a hobby, having a dumpster can make your landscaping efforts much more efficient. You can use it to dispose of dead trees, bushes, and other green waste, as well as heavy items like rocks and bricks. This makes it easier to maintain a tidy yard and streamline your landscaping tasks on a regular basis.

Reducing your environmental impact:

 
WWhen you work with a reputable dumpster rental company, you can rest assured that your waste materials will be properly sorted and disposed of. This means that your impact on the environment is minimized, and you can feel good about doing your part to protect our planet.
Saving money:
Believe it or not, having a dumpster on your property can save you money in the long run. Rather than paying for multiple trips to the dump or recycling center, you can simply rent a dumpster and have it delivered and picked up when you're done. This is especially beneficial for larger projects or for businesses that generate a lot of waste materials on a regular basis.

As you can see, dumpsters offer a range of benefits beyond simply providing a place to dispose of your waste. From making home renovations easier to maximizing your landscaping efforts, having a dumpster on your property can be a real game-changer. If you're interested in discovering the benefits for yourself, consider renting a dumpster today!