We are saddened to witness the widespread devastation to our SW Florida community in the aftermath of Hurricane Ian. The destruction left by Ian has shocked and affected all of us in Lee and Collier counties and our hearts go out to all those who have lost their homes, vehicles or loved ones in this catastrophic storm.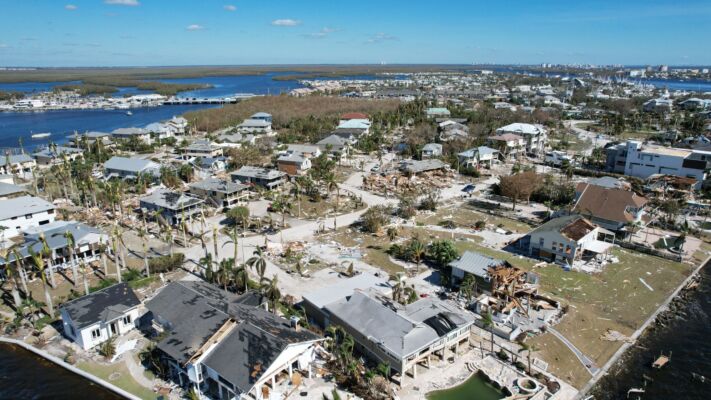 We're here to help you rebuild – 
#SWFLSTRONG
The arduous process of rebuilding from a Category 4 hurricane will take considerable time, but first we must focus on cleaning up debris from the storm in order to rebuild. As a company committed to excellence and dedicated to our community, we have made some important changes to our business operations in order to serve you during this difficult time. 
Extended Opening Hours
In order to accommodate the overwhelming demand for dumpsters, effective immediately we have extended our opening hours – you can now reach us from 7 a.m. to 6 p.m. seven days a week.
Our team members are 100 percent committed to our customers, and are on hand to take your calls, address any concerns or questions you may have, and deliver your dumpster in a professional and timely manner.
We strive to provide outstanding service to our customers, and are working overtime to ensure as many people's lives can return to normal as soon as possible in the wake of Ian.
Expanded Fleet Of Trucks & Dumpsters
Trash is our business and the clean up operation needed in the aftermath of Ian is a huge undertaking. Restoring and rebuilding SW Florida may take years, but before anything can be rebuilt, the wreckage, debris and junk left behind from the storm must be dealt with. To help assist clean up operations throughout the region we have expanded our fleet of trucks and dumpsters. We now have the largest fleet of dumpster trucks and dumpsters of any other local dumpster rental company. You can count on us to deliver your dumpster on time and at competitive market rates – there's good reason we are voted # 1 in Collier and Lee counties in the dumpster rental industry.
With our extended fleet of trucks, drivers, dumpsters and longer opening times, we want to ensure our customers receive the excellent customer service and quality dumpster rental they have become accustomed to. We will get through this together and our friendly staff is ready to assist you through the whole dumpster rental process. Call or email us today with your dumpster rental needs and let's rebuild SW Florida together!