When it comes to renting a dumpster you want to make the entire process as efficient and streamlined as possible. However there are three common mistakes encountered when people rent a dumpster, and in this article we will be addressing some of the most common issues, along with solutions to overcome these problems.
What Are The Most Common Dumpster Rental Problems?
Working with an experienced and reputable dumpster rental company such as Discount Dumpster Services, can help avoid these pitfalls in the dumpster rental process. Read on to discover the three biggest mistakes people make when renting a dumpster.
Renting The Wrong Size Dumpster
The most common problem people experience when renting a dumpster is miscalculating the correct sized dumpster for their needs. In most cases, the dumpster price is calculated on the volume of the waste. Most people would likely choose the smaller dumpster size for its affordability, however if you haven't properly calculated the volume of your waste this can be a costly mistake. At Discount Dumpster we have the expertise and experience to help you calculate the correct size dumpster for your dumpster rental. We have a wide range of different size dumpsters available for all your junk removal projects. If you are unsure of which size dumpster is best for your project, call one of our professional team today to assist you with your choice.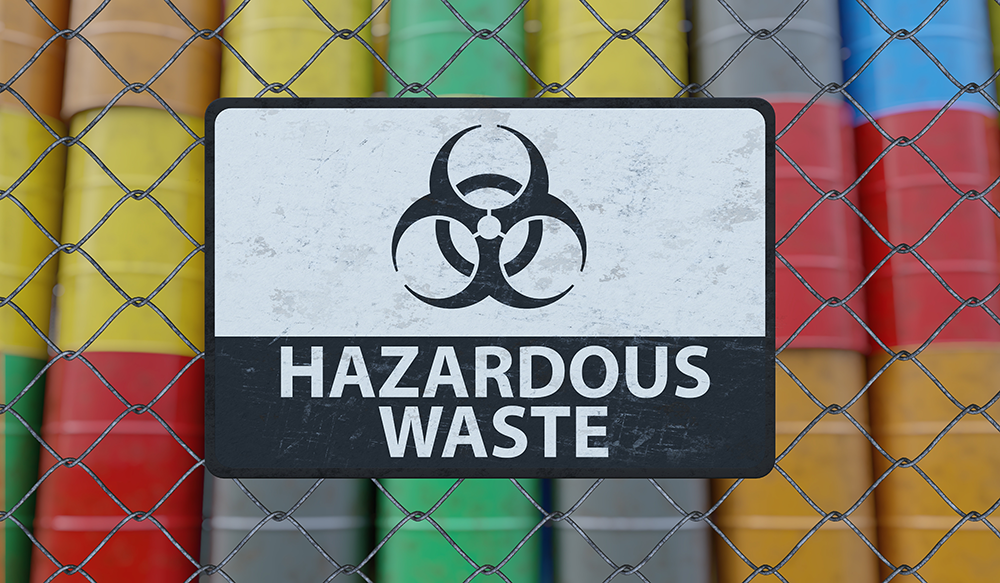 Throwing Away Hazardous Waste
Environmental responsibility is something our company takes very seriously. There are some things that should not be placed into a dumpster. Throwing away hazardous materials into your dumpster is not permitted. If you are unsure of what hazardous materials are we can provide you with a full list, but here are some examples:
Flammable liquids such as motor oil, kerosene and diesel fuel.

Corrosive waste items such as old car batteries are not permitted.

Reactive hazardous waste such as propane and oxygen tanks.

Asbestos waste is not permitted and needs to be removed by a specialized asbestos removal company.

Contaminated soil is not permitted.
Failure to adhere to these guidelines can result in legal problems due to contamination of the environment. It is also a safety concern for our delivery drivers and landfill workers. If you are unsure of what is acceptable waste and what is considered hazardous waste please call one of our friendly and experienced team for guidance.
Overfilling Your Dumpster
This is another common problem we encounter with dumpster rentals. Overfilling your dumpster can create a safety threat to you, our delivery driver and others on the road. If your waste exceeds the height of the dumpster we recommend securing the load with a tarp and bungee cords. This will ensure a safer and more successful dumpster rental and prevent any debris falling out en route to the local landfill.
The Solution To These Common Dumpster Rental Problems
Discount Dumpster should be your first choice to avoid any potential dumpster rental problems. We are a team of dumpster rental professionals who offer the best Collier and Lee County dumpster rental services. Our low cost dumpster service has no hidden costs or surcharges and offers quick and efficient service throughout the local South-West Florida area. Our team is always on hand to provide advice and answer any questions you may have regarding your dumpster.
For more information about our roll off dumpster rentals, including help choosing which size dumpster rental you need, call one of our friendly and professional staff today at
239-784-1960
!