Whether your main goal is to declutter your home, finish a remodeling project or clean up your yard, ensuring you load your dumpster efficiently will allow you to gain the most out of your dumpster rental. Follow our top tips below to get the very best out of your dumpster. 
By ensuring you stay organized and follow these tips you can maximize the most out utilizing all the available dumpster space. At Discount Dumpsters we offer the best roll off dumpster rental service and prices in the industry, and our professional team is on hand to assist you with any questions you may have.
Read on to learn the best tips, tricks and strategies to load your rental dumpster the most efficient way possible.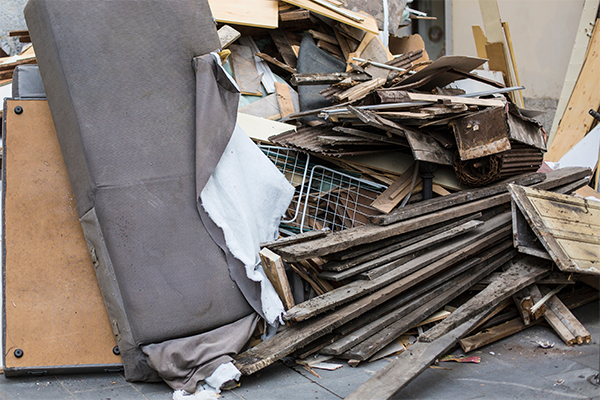 Break Down Bulky Items
To ensure you maximize as much of the dumpster space as possible, you should break down bulky waste. If you are getting rid of a lot of cardboard boxes be sure to flatten them down prior to throwing them in the dumpster. Old household furniture items such as bookshelves and dressers can be relatively easily broken down to take up less space.
Large Items At The Bottom
Large items that can't be broken down should be loaded into the dumpster first so they are at the bottom. These items may range from old items of furniture, office equipment and unused household items. By keeping the larger items at the bottom of the dumpster it will also ensure they don't fall out of the dumpster on the way to the landfill.
Fill In The Gaps & Avoid Overfilling
Once you have the larger items at the bottom of the dumpster you can fill in the gaps with old debris or waste to ensure you use as much of the available dumpster space as possible. This will also help with keeping an even weight distribution throughout the dumpster. The dumpster should not be overfilled. An overfilled dumpster can become a safety hazard to the driver and other people on the road.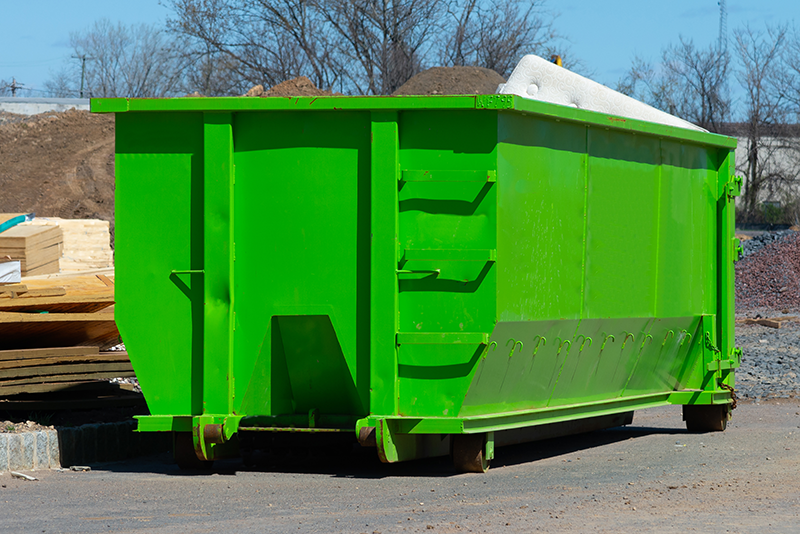 No Hazardous Waste
This one goes without saying but toxic chemicals, asbestos, medical infectious waste, car batteries, paint and propane tanks are among the hazardous waste materials that should not be placed in a dumpster. If you need any more information regarding what counts as hazardous waste, don't hesitate to give us a call today and one of our dumpster rental professionals will be happy to answer any of your questions.
Choose A Convenient Loading Location
The loading location is key to ensuring your dumpster rental is a smooth and efficient process! You'll want to ensure the dumpster is in the best possible position to make the process as seamless as possible. One of our friendly and experienced team is on hand to offer you the best advice when it comes to choosing the best loading spot.
Call SW Florida's Lee & Collier Counties #1 Dumpster Rental Company!
Discount Dumpster is the number one choice for roll off dumpster rentals in Collier and Lee counties. For more information about our roll off dumpster rentals, call one of our friendly and professional team today!