With the end of the year almost upon us and 2023 just around the corner, now is the ideal time to throw out the old and make room for the new. Home organization is a great way to declutter and start afresh.
Over the years it's easy to accumulate junk and since it's never been easier to buy online, there's a temptation to overbuy and accumulate unplanned purchases. If you've ever made online purchases then discovered it's not quite what you wanted, or it doesn't fit properly you'll know all too well the end result is clutter!
Having a clutter-free and organized living space can help reduce stress and anxiety, as well as giving you a better sense of mental wellbeing. Read on for our home organization and decluttering tips.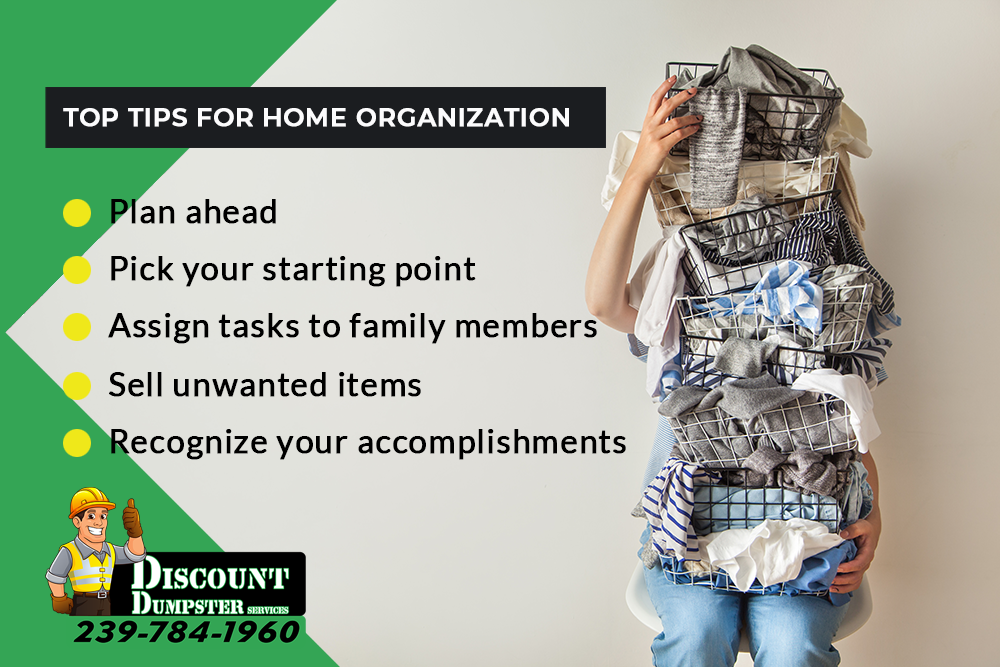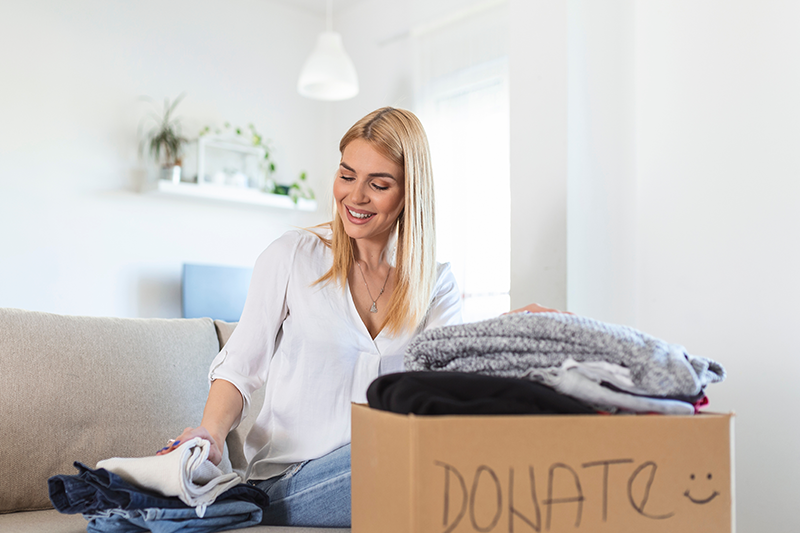 Plan Ahead
Depending on how much clutter you have in your home you may be feeling overwhelmed or intimidated by the process, so coming up with a plan ahead of time will ease the stress. Pick a strategic starting point in your home and have everything you need in place before you start. 
Trash bags

Plastic storage containers

Cleaning supplies

Cardboard boxes
Pick Your Starting Point
When faced with the task of organizing your home, you may have no idea where to start. We suggest choosing high-impact decluttering projects that are quick victories! This will prevent you getting overwhelmed from the outset, and will give you the confidence to tackle the tougher organizing jobs.
Whether you are decluttering the whole room, or just an area of the room such as a closet it's important to give yourself space to work, so we suggest removing everything from the space and begin sorting into piles – donate, trash, sell or keep. If you have years of built up acquired items and junk, or have multiple rooms to declutter, we suggest a residential dumpster rental to make the entire process run smoother. This will save time from having to make multiple trips to the landfill. Once you have conquered one room you will likely feel a sense of accomplishment which will motivate you to keep going.
Assign Tasks To Family Members
If you have kids, you'll know all too well how easy it is to accumulate extra junk. Kids outgrow their toys every couple of years so you may have closets filled with old unused toys and games.Get your kids onboard with the task of decluttering your home which will give them ownership of the project and encourage them to keep things organized in the future. Enlist the help of your spouse to help speed up the process and before you know it you'll be well on your way to a clutter free home.
Sell Unwanted Items

Everyone could use some extra cash, and it will be particularly useful especially after the holidays. "One man's trash is another man's treasure" so turn your junk into cash; hold a yard sale, get rid of unwanted items on Facebook Marketplace, Craigslist, or Ebay. You can buy items with the profits to keep your home organized such as storage boxes and shelving.

Recognize Your Accomplishments
Don't forget to give yourself a pat on the back after all your hard work. Decluttering and organizing can give you a sense of accomplishment and pride. Coming home to a clean tidy house is much better for your mental wellbeing than coming home to clutter and mess. The key is to start in one place, stick to your plan and be proud of your progress.